Circe Copper Diamond Handpiece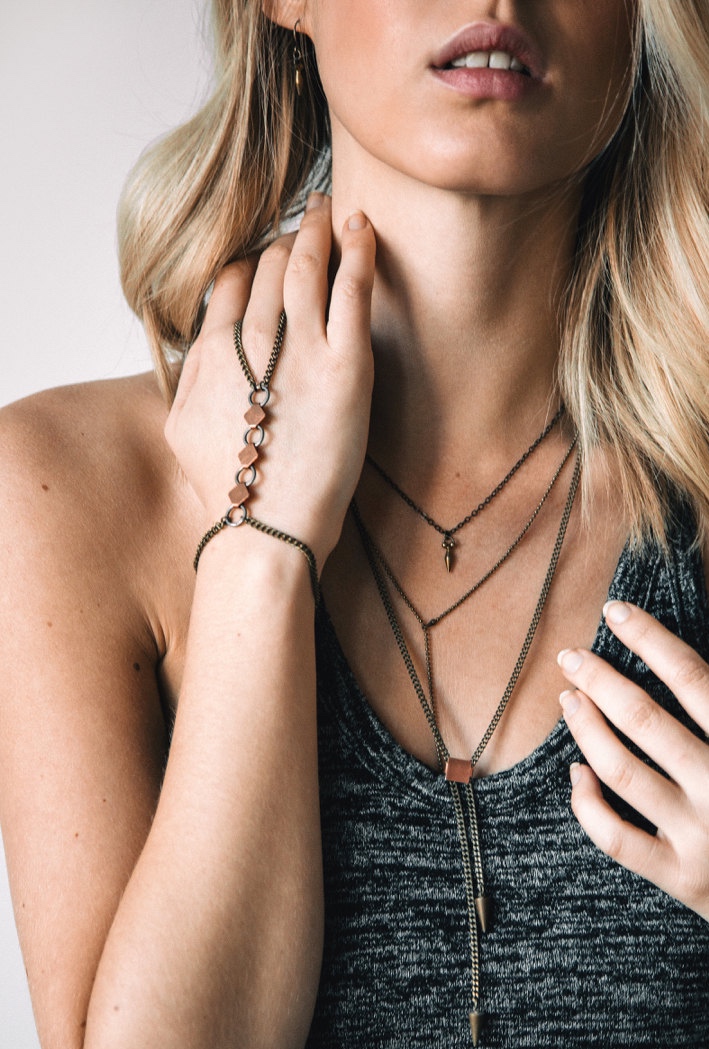 Circe Copper Diamond Handpiece
This simple yet striking Handpiece is made with brass chains and featuring a unique vintage Copper Diamond chain to create the perfect accent to any outfit. Its simple structure makes this piece both comfortable and elegant, a great way to add an expected accessory to anything from jeans and Ts to formal wear!

Each piece is sent out gift wrapped in tissue and a hand-stamped muslin bag and can always be shipped as a gift to any location internationally. If you have any special requests feel free to message me, I'm always happy to accommodate.

Due to the nature of the materials used, slight variances in color or marks of age may be present, or may develop with wear, on components of the jewellery. I choose my materials very deliberately and believe that some tarnish adds to the organic tone and feel of my pieces.