Euri Tiny Brass Spike Earrings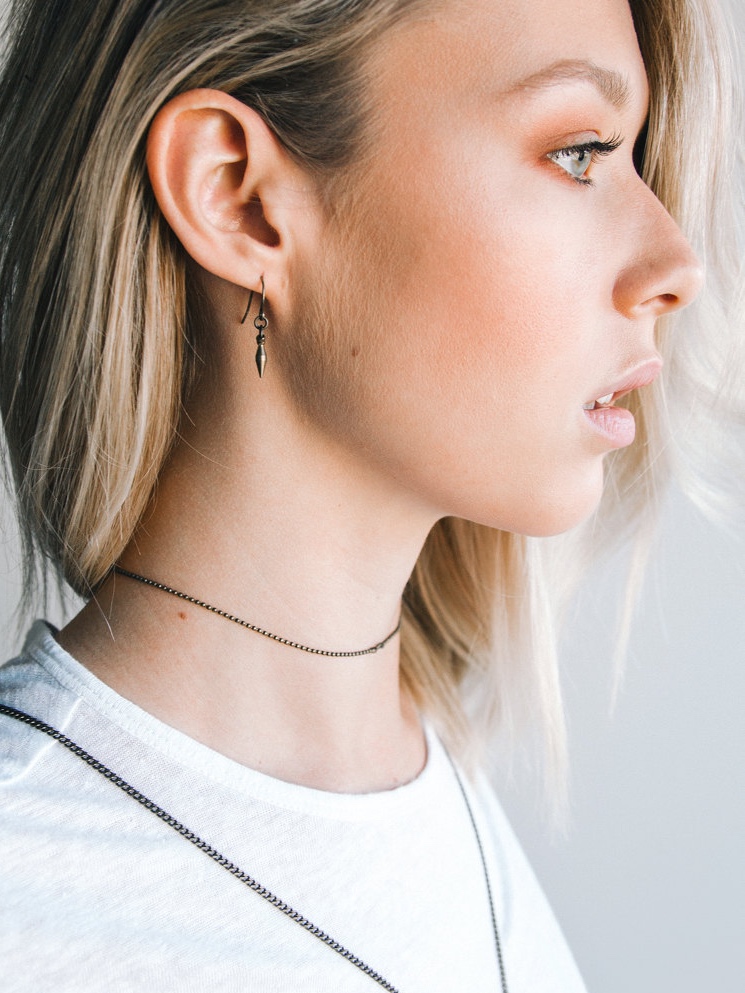 Euri Tiny Brass Spike Earrings
The Euri Tiny Brass Spike earrings are a subtly edgy accessory made from a tiny vintage brass spike and two small brass beads set on a shepherds hook earrings. An easy addition to any outfit!
These earrings have a matching necklace! If you like the design check out the Euri Spike Necklace here

Each piece is sent out gift wrapped in tissue and a hand-stamped muslin bag, or box, and can always be shipped as a gift to any location internationally. If you have any special requests feel free to message me, I'm always happy to accommodate.
Customer Testimonials:
"Everything about these earrings are perfect, the picture do not do them justice. They are so beautifully made and it's clear they were made with excellent craftsmanship, quality and care. I really love things that are both sort of minimalist and classic, but aren't boring and are still edgy, this really fits that category for me. I'll be wearing these for the next 15 years and since they are excellent quality, they'll last that long. Shipping was quick and communication and service was very friendly. Thank you so much!"
sale